Due to COVID-19, Tootie's Education Empire is not currently booking puppet shows.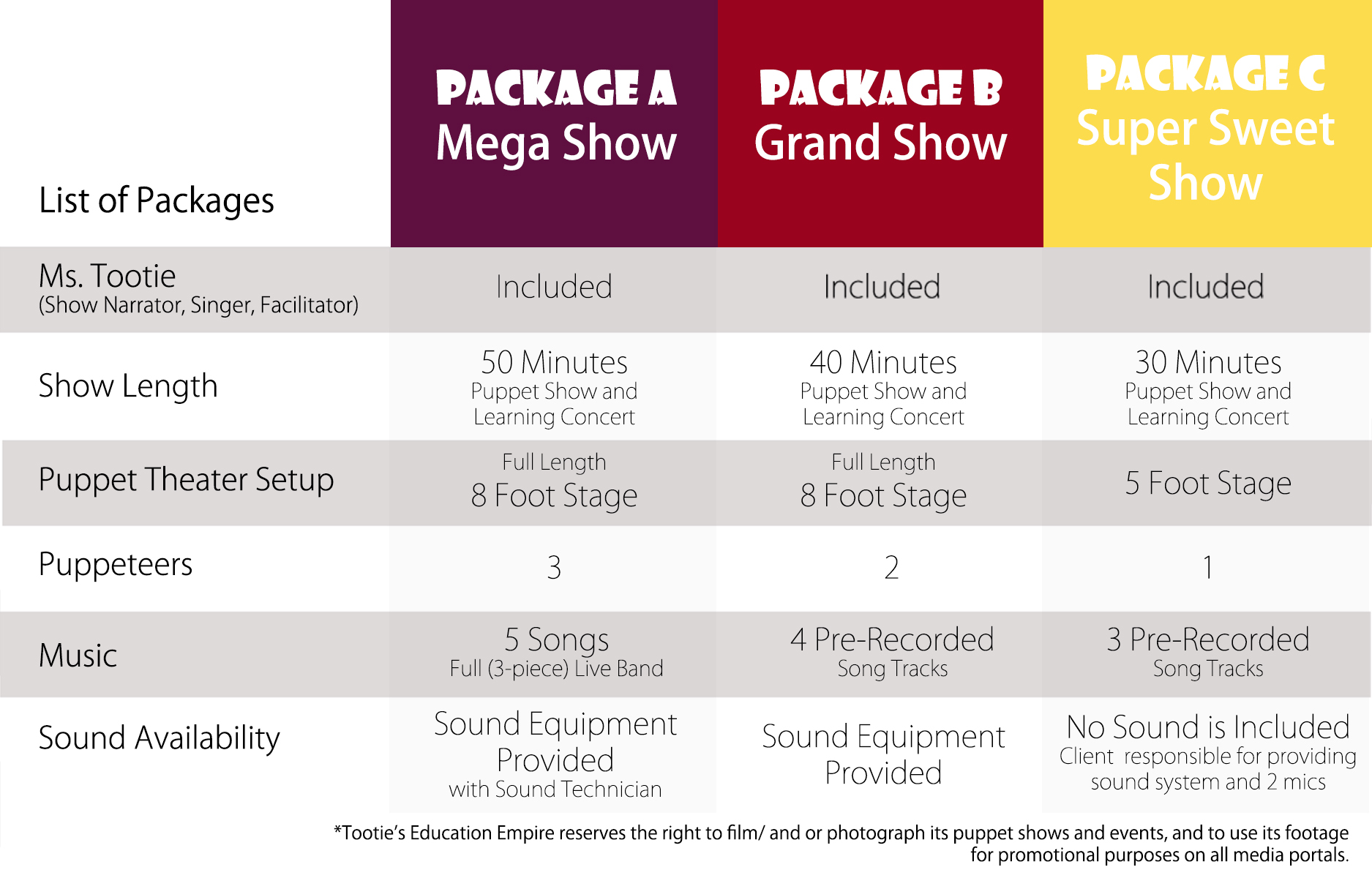 Puppet Show Booking Form
We book puppet shows and puppet show parties in Brooklyn, Queens, Manhattan, the Bronx, Staten Island, and Westchester County. Fill out this form and we will contact you within 48 hours. Give detailed information such as a desired date, occasion, city and state of the occasion, and desired time of day.